I asked some people what their best and worst dates in Lagos have been.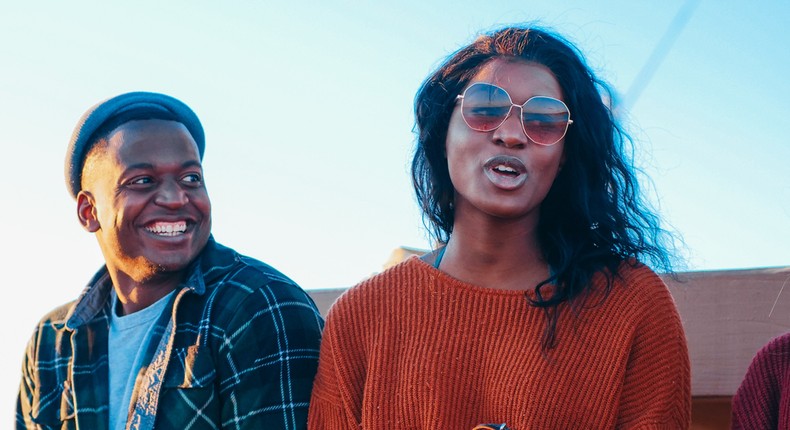 One interesting thing about dating in Lagos is complaints about traffic and how expensive it is to go out.
Most of the men I spoke with would much rather stay at home if they wanted to meet up with women, but women loved restaurant dates.
One of Grace's best dates in Lagos involved dinner, great conversation and relaxing in the spa.
Grace's worst date was when the man focused on her breasts and said he would like to fondle her breasts. He spent the date talking about how he wanted to have sex with her, and that made her feel uncomfortable.
For Felix, "I have not gone on a date in a long time. Most times the ladies come to my house or I go to theirs. I don't just see any reason to go on dates even when I have a girlfriend, I would rather just chill at home."
Jide also doesn't like to go on dates in Lagos, he feels like conversations are a drag and he cannot relate with most of the ladies, he would rather they come to his house for them to chill if there is no budding relationship in view.
Fiyin loves to go out a lot. For her, it is less about the company but finding new and exciting things to do in Lagos.
"I love to go to the beach and experience new things. Sometimes, I use dates as an opportunity to go where I've always wanted to go. She never pays in any of these dates."
"I went to a restaurant in Maryland Mall and had one of the best chicken and chips. There weren't many people there either."
"One of my worst dates wasn't a date per se. We met in a bar the first time and had a good first meeting. I stayed over at his place that night but we did not have sex cause I didn't want to."
"We met up two more times after that and I decided to check him out on social media and discovered he was married."
Fred's best date was with his ex-girlfriend, the food was quite expensive, he spent over N20,000 but what he enjoyed was the conversation. He cannot remember any date that was his worst.
He also loves going to the cinema because it gives him the opportunity to cuddle while watching the movie.
Daniel says; "Sapa is one of the reasons why I would rather just stay at home. I do not have a lot of money to waste."
Dating in Lagos has been stereotyped and monetized to dinner dates instead of finding mutually fun activities and good company to enjoy and splitting the bill isn't a conversation most people want to have.
Check here for a list of fun activities under N5,000 in Lagos.
Dating in Lagos is a lifestyle series about the experiences of young people trying to find love in Lagos.